Common theory holds that the name agate is in fact a linguistic derivative of the Sicilian River Achates. Regardless, knowledge of its existence has been documented for thousands of years. Not only did the Greek philosopher Theophrastus mention it as early as 300 B.C., but the early Byzantines were said to also have knowledge of how to color it through exposure to heat.
Healing properties
Like many precious and semi-precious stones, agate has been used throughout history for a variety of medicinal purposes. One of the primary uses has been to reduce discomfort in both mother and child during pregnancy. It is also said to be useful for reducing headaches, dizziness, and even impaired balance.
A key stipulation however is that the stone must be in physical contact with the skin around the area suffering from the affliction. For example, to combat feverish infections it is important to place the stone on the heart or the throat chakra. This works for any variety of infections or simple inflammation, such as contact with weary or tired eyes.
Magical properties
It is said that agate possesses many mystical powers. One of these powers is the ability to permit the user to distinguish between honest and false friends. It can also allow the young to avoid danger, direct violent weather away from the bearer, and avert miscarriages.
Chakra classification
Each of the colors of agate is associated with a specific chakra. For example, the red agate is closely related to the chakra of the solar plexus. On the other hand, blue agates are powerfully connected to the throat chakra.
Star signs
It is recommended that if a Taurus or a Capricorn is interested in increasing their willpower seek the use of an agate. This is also generally recommended for Scorpios.
Application and use
The best way to utilize an agate is to place it in direct contact with the skin. Properly cleansing involves placing it directly under warm running water and exposing it to direct sunlight in order to recharge its energy.
Meaning of other varieties of Agate
Banded Agate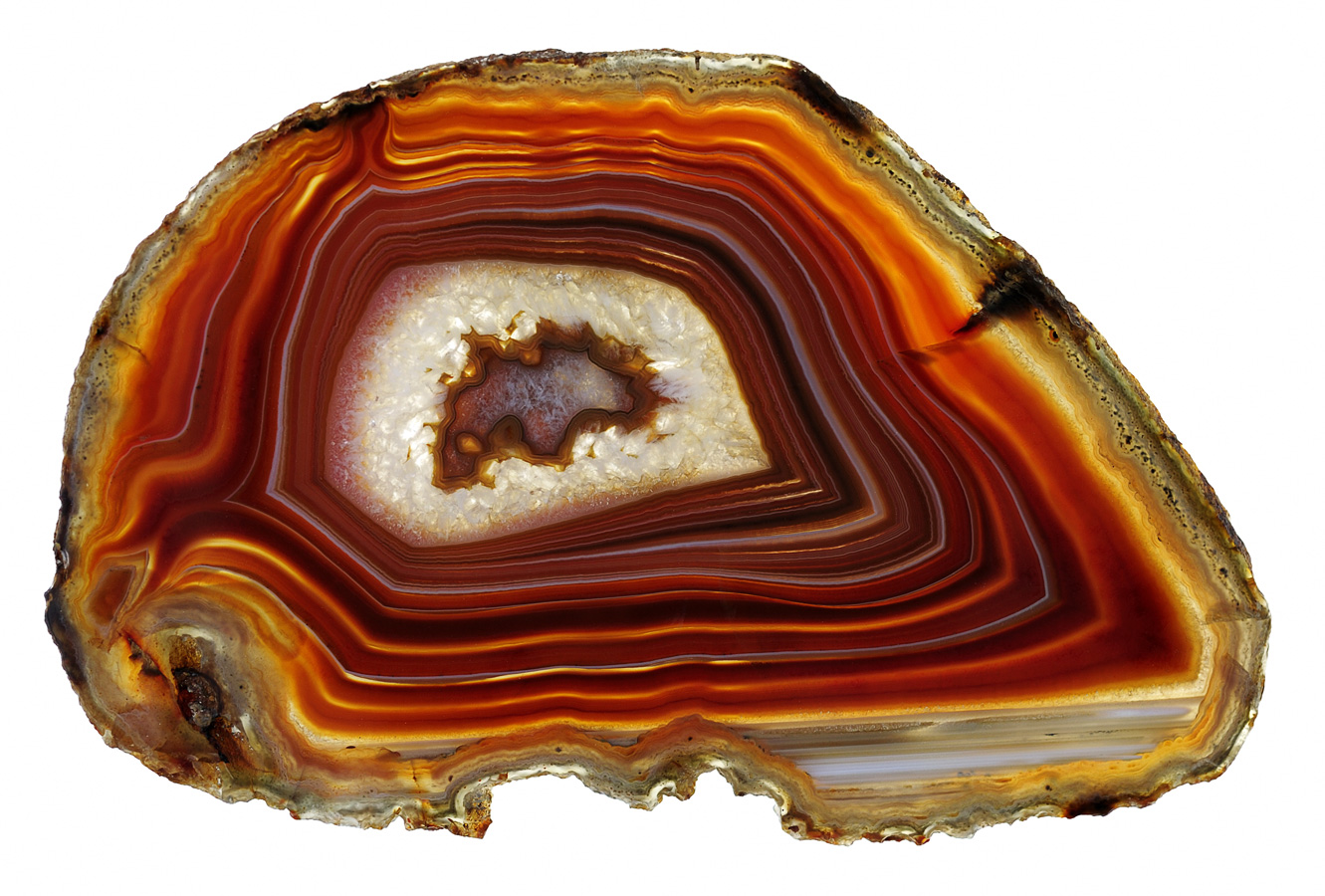 Black Agate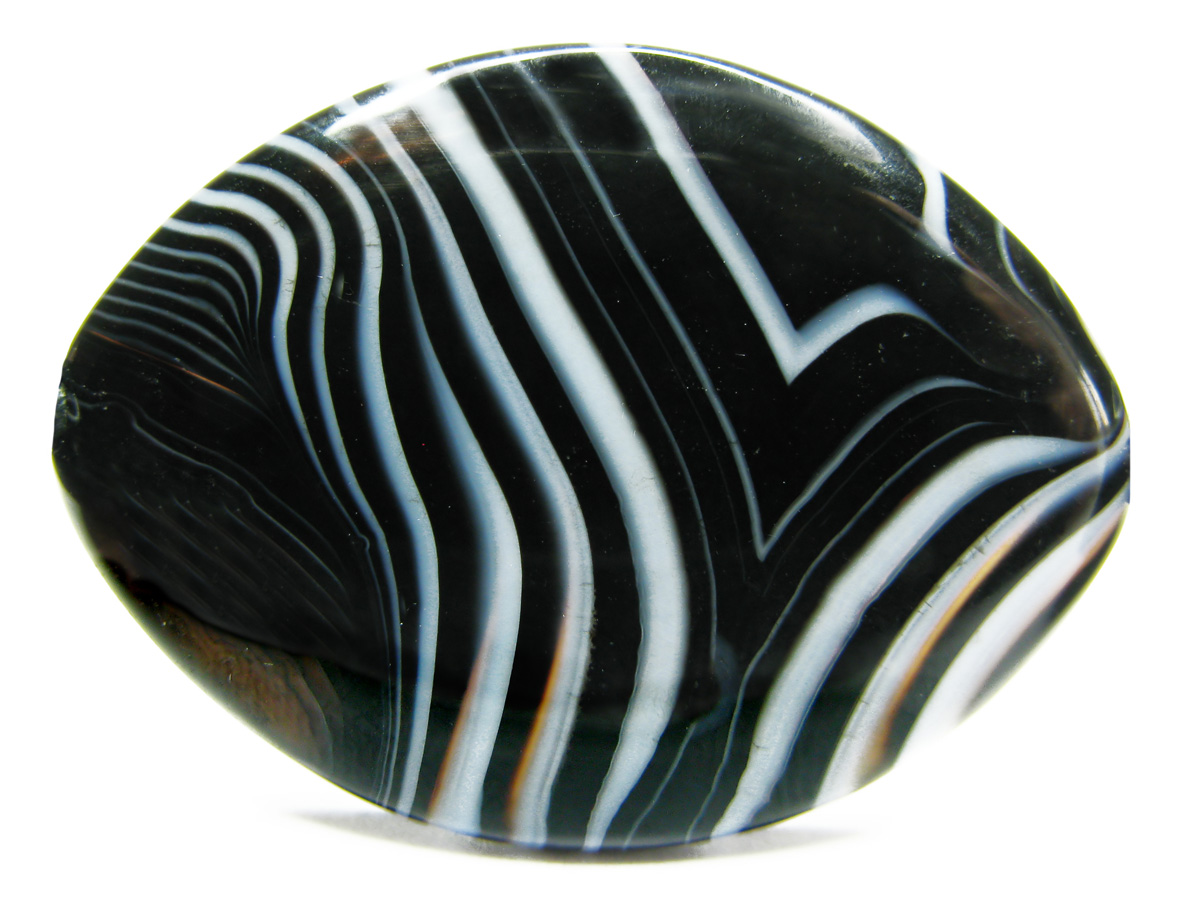 Earth chakra is most closely connected to the black type of agate. The black agate is a spiritual connector, bridging the gap between Heavenly ch'i and Earthly ch'i. It does this by brining energy into the entire Hara Line grounding it into the consciousness and reality of the earth plane. It is also useful for clearing Hara Line energy blockages. Energy transference is a key property, as it allows energy to flow from the head to the feet, and assists in the clearance of emotional pain. Further, it assists in the balancing of Earth and Sky, and increases overall awareness. It also physically reduces the impact of nausea, cramping, and digestive issues.
Blue Lace Agate